The MSIS Leadership Series is a capstone learning experience offered in the MSIS curriculum. Each quarter, students develop in-depth knowledge from leading information systems experts in some of the most sought-after technology areas like data analytics, cybersecurity, cloud computing, executive leadership, and more. Students also gain the skills needed to stand ahead of the competition with hands-on technical skill and professional development workshops.
Leadership Lectures
Building a Foundation for Leadership
CHARU JAIN, ALASKA AIRLINESThe Alaska Airlines leadership team shared key qualities for effective leadership, building a meaningful career in tech, and what it means to be a leader in the field.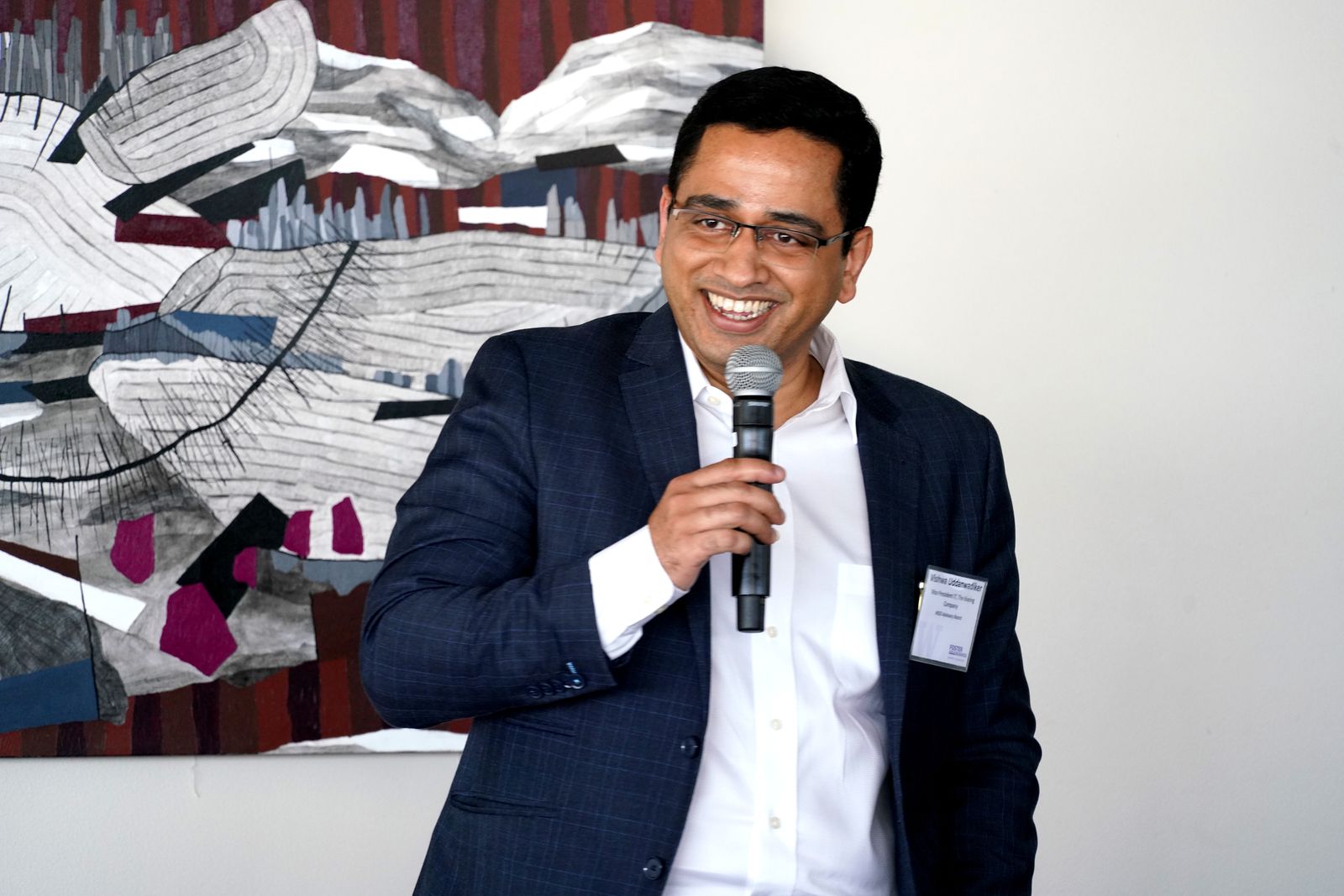 Resilient Leadership in the Age of Disruption
MSIS ADVISORY BOARD MEMBERSSix IT executives presented students with an insider's view of today's business disruption and shared why resilient leadership and a growth mindset matters.
Digital Transformation in Healthcare
B.J. MOORE, PROVIDENCE
KARI ESCOBEDO, BARTELL DRUGS
DR. ZAFAR CHAUDRY, SEATTLE CHILDREN'SChief Information Officers from local companies gathered to discuss about driving digital transformation in healthcare and shared advice for students pursuing a career in healthcare tech.
Driving Innovation and Digital Growth at Costco Wholesale
WAYNE PARADIS, COSTCO
KRISTIAN ERICKSON, COSTCO
VENKAT KHADAMBI, COSTCOStudents gained an exclusive look at how Costco Wholesale leverages technology to build a resilient global supply chain and a culture of innovation.
Information Technology and Organizational Strategy
MARK HORN, DELOITTE CONSULTINGMark shared keys to successful digital transformations. Students learned that transformation is less about technology than strategy, people, and culture.
Information Security in a Networked World
CHRIS GRANT, BECUChris shared his journey in information security and helped us understand the legal and ethical issues associated with information security and privacy.
Professional Development
Helping Students Prepare For Career Success in 2022
The Foster Master of Science in Information Systems program is looking to partner with technology leaders for our annual professional mock interviews! We will gather together as a community to host a virtual interview practice day where our industry partners conduct mock interviews…
December 6, 2021
Technical Skill Building
MSIS Tableau Series: Storytellers and Data-Based Decision Makers
A blend of storytelling and data science runs through the MSIS program. Throughout the program, students learn about the tools and techniques needed to not only interpret and analyze data, but tell its story. One such technique is mastering live…
April 20, 2020