The Master of Professional Accounting (MPAcc) Program at the Foster School of Business prepares accounting students to advance in the profession by developing five important mindsets. The analytic mindset for data-driven problem solving, a mindset of adaptability and resilience for agility and adaptability, teamwork and communication for working effectively with diverse groups, the questioning mindset for asking the right questions and the innovation mindset for embracing emerging technology.
Hear from MPAcc Students
Jaskaran Kaur, 2021 MPAcc alumna, talks about choosing a career in accounting and how her peers in Foster's Master of Professional Accounting helped her succeed in the program.
Program Highlights
Program overview
Accelerated 9-month master's degree (September to June)
8 classes & winter internship
Full-time program on UW Seattle Campus
Class size: about 50 students
Program Fees: $22,899 Washington state resident; $28,200 non-resident
Earn required credits to sit for the CPA Exam
Hands-on Learning
The MPAcc curriculum helps you develop the mindsets and technical ability that leading firms value. Informed by an advisory board of accounting professionals, the curriculum evolves to address the industry's latest challenges. You'll have an opportunity to build confidence to become a trusted business advisor from practical case-based real-world learning experiences.
Networking
If you plan to work in Seattle after graduation, you will develop a network of colleagues and company connections to foster your success. You'll get the chance to interact with iconic Seattle companies such as Microsoft, Starbucks, Amazon, Costco and Tableau.
Career Coaching
A full-time career coach provides recruiting connections. In 2022, 98% of students received job offers before graduation, with 65% choosing a Big 4 accounting firm (Deloitte, EY, KPMG, PwC) and 35% selecting regional firms. 2022 graduates received an average salary of $71,900."
Hear from MPAcc Alumni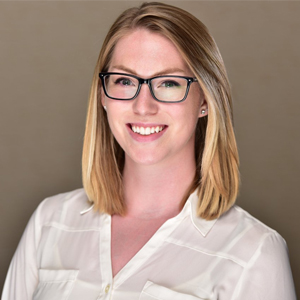 MPAcc 2018
KD Fleis
"The MPAcc program presents a unique opportunity to grow as an accountant. Your classmates and the faculty challenge you to think about the profession in a new way. You are pushed to think about how the profession is evolving and how you can personally help the profession to grow."
MPAcc 2018
Zach Wang
"The MPAcc program stands out over other masters programs in terms of its career-oriented curriculum, research-based classes and professional environment. The MPAcc program has equipped me with a critical thinking and forward-looking mind-set."
Read more about the MPAcc Student Experience