The Master of Professional Accounting (MPAcc) Program at the Foster School of Business prepares accounting professionals to advance in the profession with the latest data management and analytical abilities, strong ethics, and excellent oral and written communication skills.
Case-based projects give students confidence in their problem-solving abilities, teamwork, adaptability, and resilience. An interactive classroom with expert faculty and professionals from industry helps students develop the critical thinking skills and the innovation mindset that will give them an advantage in their careers.
Program overview
Accelerated 9-month master's degree (September to June)
8 classes & winter internship
Full-time program on UW Seattle Campus
Class size: 40 to 45 students
Program Fees: $20,820 Washington state resident; $25,980 non-resident
Earn required credits to sit for the CPA Exam
Hands-on Learning
The MPAcc curriculum helps you develop the analytic mindset and technical adaptability that leading firms value. Informed by an advisory board of accounting professionals, the curriculum evolves to address the industry's latest challenges. You'll have an opportunity to build confidence as a consultant and analyst through a series of real-world learning experiences.
Networking
If you plan to work in Seattle after graduation, you will develop a network of colleagues and company connections to foster your success. You'll get the chance to interact with iconic Seattle companies such as Microsoft, Starbucks, Amazon, Costco and Tableau.
Career Coaching
A full-time career coach provides recruiting connections. In 2019, 100% of students received job offers, with 75% choosing a Big 4 international accounting firm (Deloitte, EY, KPMG, PwC) and 25% selecting regional firms.
Hear from MPAcc Alumni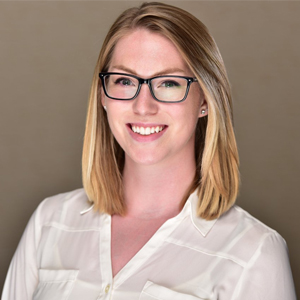 Profile
KD Fleis, MPAcc 2018
"The MPAcc program presents a unique opportunity to grow as an accountant. Your classmates and the faculty challenge you to think about the profession in a new way. You are pushed to think about how the profession is evolving and how you can personally help the profession to grow."
Profile
Zach Wang, MPAcc 2018
"The MPAcc program stands out over other masters programs in terms of its career-oriented curriculum, research-based classes and professional environment. The MPAcc program has equipped me with a critical thinking and forward-looking mind-set."
Create an online application profile & start your application
Read more about the MPAcc student experience