Our MBA candidates are prepared to collaborate and deliver you creative solutions to current relevant business challenges! Foster MBA teams have conducted projects for hundreds of businesses, offering industry and market research insights, fresh ideas, and actionable recommendations. This is your opportunity to access strong talent and a potential hiring pool! See the many ways Foster MBAs have delivered value to companies in the project list below!
Reach out to [email protected] with your interest.
Arranged by functional scope
Strategy
New business and product assessment, including design, packaging, and distribution channels
Customer/user experience journey mapping
Identifying socially responsible and sustainable business solutions
Cost benefit analysis of strategic initiatives
Finance/Business Planning
Pricing optimization
Industry payment terms benchmarking for policy and practice optimization
Asset lifetime value optimization
Landscape assessment and recommendations for increased profitability
Strategic growth plan for international expansion
Cash flow management optimization
Carbon offset program identification and emissions stabilization strategy with carbon-neutral growth
Market Research / Marketing Strategy
Market research and new product positioning
Optimized target customer segmentation and market-sizing
New Product or service channel optimization
Competitor marketing analysis and messaging recommendations
Strategic launch, including e-commerce and store openings
Customer lifetime value (CLV) analysis and recommendations for growth
Communications and marketing plans for strategic initiatives
Operations & Supply Chain
Cost optimization for supply chain delivery services
Production efficiency and efficacy assessment with recommendations for improvement
Outsourcing optimization assessment
Organization Governance/HR
Employee satisfaction and long-term part-time employee retention optimizations
Succession planning guide and employee training plan
Performance metrics scorecard/dashboard toolkit
Organization structure assessment
Decide when to engage and submit your proposal!
APPLIED STRATEGY PROJECTS
Offered during our winter (Jan to Mar) quarter, teams of 5-6 first-year full-time MBA students engage on a project with you while deepening their knowledge and experience through our core Applied Strategy project course, guided by leading Foster faculty.
Submit your project proposal here!
Next Project Period: Jan 3 – Mar 10, 2023
Proposal Deadline: October 07, 2022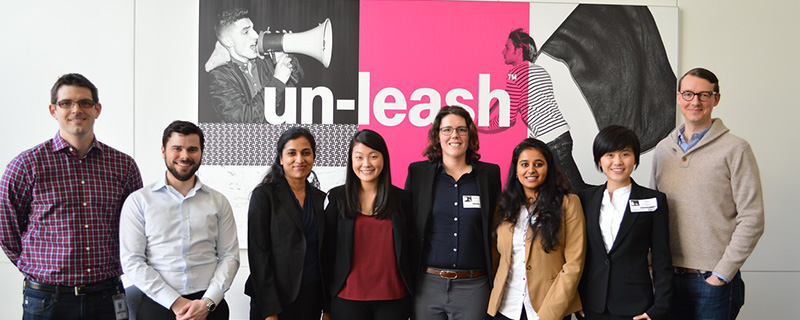 MBA CONSULTING PROJECTS
Offered during our autumn (Sep to Dec) and spring (Mar to Jun) quarters, MBA students use their knowledge and skills gained from prior experience and their current MBA studies to deliver you valuable insights and recommendations relevant to your business strategy, customer journey, supply chain and inventory management, financial optimization, or organizational governance.
Submit your project proposal here!
Next Project Period: Mar 28 – Jun 3, 2022
Proposal Deadline: February 11, 2022
Service Corps PROJECTS
Offered during spring quarter (Mar to Jun) by the Foster MBA Net Impact Club, the Service Corps program pairs teams of Foster MBA students with leading nonprofits to address critical, unmet business challenges in a 10-week project. Each project is supported by a faculty advisor and an external consultant from firms such as BCG and McKinsey.
Submit your project proposal here!
Next Project Period: Mar 28 – Jun 3, 2022
Proposal Deadline: February 11, 2022
In Their Own Words
"My MBA Consulting Project required me to push myself harder than any other course I've taken and was one of the most rewarding. It forced me to develop and hone my skills in the way that only a hands-on experience like this can and provided an incredibly valuable real-world opportunity to apply those skills toward a meaningful, valuable final product."
Christine Wainwright
MBA, 2021
What to expect when engaging Foster MBAs
Our program follows the UW calendar, offering three opportunities to engage in 10-week projects with one to six MBAs candidates on a team for a nominal fee. Nonprofit organizations are exempt from fees.
The below four steps are what it takes to engage any one of the three Foster MBA Strategic Consulting Programs described above …
Consider your business needs and define a discrete scope of work – Connect with Samantha Buhr (

[email protected]

), the Foster Director of MBA Strategic Consulting with 10+ years of experience at a large global management consulting firm, to discuss how your business can get the most value out of a project
Submit your project proposal by the deadline listed above – This link to submit your proposal includes an overview of the questions asked to help you prepare
Finalize logistics & expectations for success – You will be notified if your project is selected or not and asked to participate in a 30-minute meeting with Samantha, prior to project start, to finalize logistics and expectations, if your project is selected
Schedule the project kickoff with the MBA team – You'll be introduced to the team the week before the quarter and 10-week project starts, in which they will respond with a request to meet no later than week 2 for an initial discovery and kickoff session, giving the MBA team time to prepare
Accolade
Adobe
Alaska Airlines
Apptio
Avvo
Amazon
Boeing
Boys & Girls Club
Brooks Sports
Bunker labs
CDK Digital Marketing
Costco
Dell EMC
Disney
Dolby
Dry Soda Co.
Eddie Bauer
Egencia, an Expedia Company
Everledger
Expeditors International
Fair Trade USA
F5 Networks
Foss Maritime
Getty Images
GM Nameplate
Golob Partners
Google
Groundspeak
Holland America Line
Intel
K2 Corporation
Landesa
La Panzanella
Lumenal Lighting
Magnolia Chamber of Commerce
Marchex
Microsoft
National Park Service
Nike
Outdoor Research
PACCAR
Pacific Integrated Energy
PepsiCo LatAm
Philips Ultrasound
Planetary Power
Providence Health & Services
Puget Sound Energy
REI
SAP Concur
Saltchuk
Seattle Children's Hospital
Seattle Mariners
SightLife
Skanska
Smartsheet
Starbucks
Ste. Michelle Wine Estates
Talking Rain
T-Mobile
Vulcan
Volt Athletics
Wells Fargo Bank
West Monroe Partners
Weyerhaeuser
Wunderman
Wyze Labs
Xbox
YMCA
Our Foster MBAs
For more information about the Foster MBA Strategic Consulting program, contact us at [email protected] or submit your proposal here!