The Foster MBA Strategic Consulting Program connects teams of MBA students with businesses to deliver creative solutions to critical business challenges.
For more information, contact us at [email protected]
About the projects
We offer two project options: Field Study and Applied Strategy. Both can be structured to address almost any strategic business issue. We will help you determine which option would be the best fit for your needs based on the timing and nature of your project.
Applied Strategy Projects
Teams of 5-6 full time MBA students work on the project one quarter while learning how strategies are created and executed. We conduct approximately twenty Applied Strategy projects per year. 2019 projects will run from January 15-March 15. Sponsoring companies meet with their MBA team weekly in-person or virtually.
Application Deadline: October 25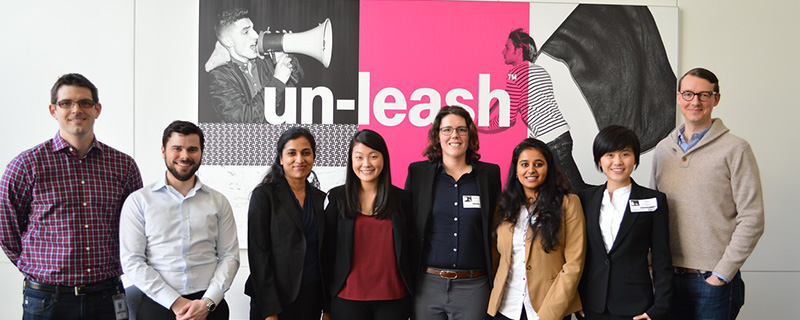 Field Study Projects
Field Study projects are an excellent choice if you're looking for a more focused, in-depth analysis. We provide you with 3-5 students who have completed their core MBA classes. Projects are completed during Autumn (October-December) or Spring (April-June) quarters.
Application Deadlines: February 15
Why work with Foster MBAs?
Our MBA Strategic Consulting Program has conducted projects for hundreds of companies involving more than one thousand MBA students. Through this program the sponsoring companies gain valuable insights on strategy, marketing, supply chain, finance, and organizational management. Students use their prior experience and new MBA skills to acquire career-building experience, bringing an outside perspective and immediate value to your organization.
The projects are a great opportunity to work on a real business case for one of the world-class organizations connected to Foster.
More information about the projects
Global Consulting Projects
In addition to the applied strategy and field study projects listed above, we also offer consulting for companies looking to expand and/or enhance operations outside of the U.S. Please visit the Global Consulting Projects page for more information.
For more information about the MBA Strategic Consulting program, contact us at [email protected]