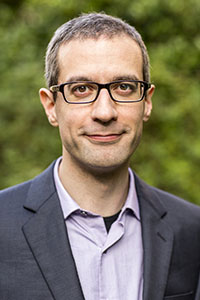 Foster School of Business
University of Washington
Box: 353226
Seattle, WA 98117
Alexis León
Associate Teaching Professor of Finance and Business Economics
Education
PhD Massachusetts Institute of Technology (2004)
BSc Universitat Pompeu Fabra (1999)
Positions Held
Visiting Professor, Universitat Autònoma de Barcelona, September 2013
Adjunct Professor, Universitat Pompeu Fabra, September 2012
Assistant Professor of Economics, University of Pittsburgh, August 2004–June 2011
Research Associate, IESE Business School, June–August 2002
Selected Publications
"

The Effect of Household Appliances on Female Labor Force Participation: Evidence from Microdata

"

Journal Article:

Coen-Pirani, D. and Lugauer, S., (2010).

Labour Economics

, Vol. 17(3), pp. 503–513.
Working Papers
"The Effect of Education on Fertility: Evidence from Compulsory Schooling Laws"
"The Labor Market Effects of State and Local Expansions of the Earned Income Tax Credit" with Sunita Mondal
"Does Ethnic Capital Matter? Identifying the Role of Ethnic Peer Effects in the Intergenerational Transmission of Ethnic Differentials"
"Family Allowances and Female Labor Force Participation"
Honors and Awards
MIT Graduate Economics Association (GEA) Award for excellence in teaching, 2005.
'la Caixa' fellowship for graduate studies in the United States, 1999-2001.
Erasmus European Union scholarship for undergraduate studies in Universiteit van Amsterdam (UvA), the Netherlands, 1998.