Imagine doing
the impossible
We live in a time of incredible transformation
where fusing vastly different ideas with vastly different minds
breaks with the immediate past.
Together, we heal what is broken and build what does not yet exist.
It is time to foster imagination.
Foster doing the impossible.
Foster. The Future.™
About Foster
UW Foster is a world-class business school in a pioneering city perched on the Pacific Rim. The world's best and brightest leaders are here, applying ingenuity to better humanity. We celebrate our rich and uniquely Foster partnerships with iconic companies – we collaborate, we innovate, we call them neighbors. From entrepreneurial ventures to world-class companies, you will find Foster alumni working to create their greatest impact.
Community is the heart of who we are – it is why we start our purpose statement with "together." We are committed to fostering a welcoming and inclusive environment that inspires everyone to be better together. We encourage every individual to bring their full self to all that we do. We foster leaders who better humanity through action. We foster the future by striving to be better tomorrow than we are today.
Our approach relies on fostering imagination, curiosity and innovation to solve unstructured, real-world problems. We gather insights by listening and truly hearing each other. We find strength in diversity and originality. We proactively lift each other up.
Our Purpose Statement serves as our North Star
Together…
We Foster Leaders
We Foster Insights
We Foster Progress
…To Better Humanity
Suresh Kotha receives research impact award from Greif Center for Entrepreneurial Studies
In their award-winning paper, Kotha and his co-authors established the imperative of entrepreneurial ventures to address different criteria for legitimacy as they evolve over time.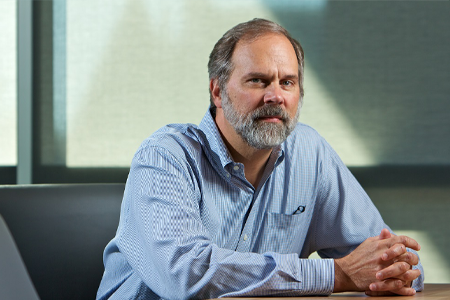 David Burgstahler receives "Seminal Contributions" award from the American Accounting Association
This prestigious award recognizes a crucial accounting study that has stood the test of time and contributed in a fundamental way to subsequent research.
Alicia DeSantola named one of Poets & Quants' Top 50 Undergraduate Business Professors
In her classes, DeSantola liberally employs what she calls "live cases," in which visiting company founders and entrepreneurial leaders present a real-time dilemma faced by their business to the class.
Foster Grads on the Future
A few of Foster's finest from the class of 2022 share their thoughts on the challenges and opportunities of an uncertain world.
New Foster MBAs at the 2024 Forte Conference
Fourteen incoming MBAs from Foster's Class of 2024 traveled to Los Angeles to join a community of MBA women on the forefront of the business world.
Alexa Bednarz helps bring sustainable shelter to India
Her company Eco-Shelter recently received a nearly $1 million award from the National Science Foundation for development of bamboo roofing products.
Learn more about our programs:
Support the Foster School of Business